Meet the awesome Mother and Daughter Healthy Mummy Duo who have lost a total of 48lbs between them.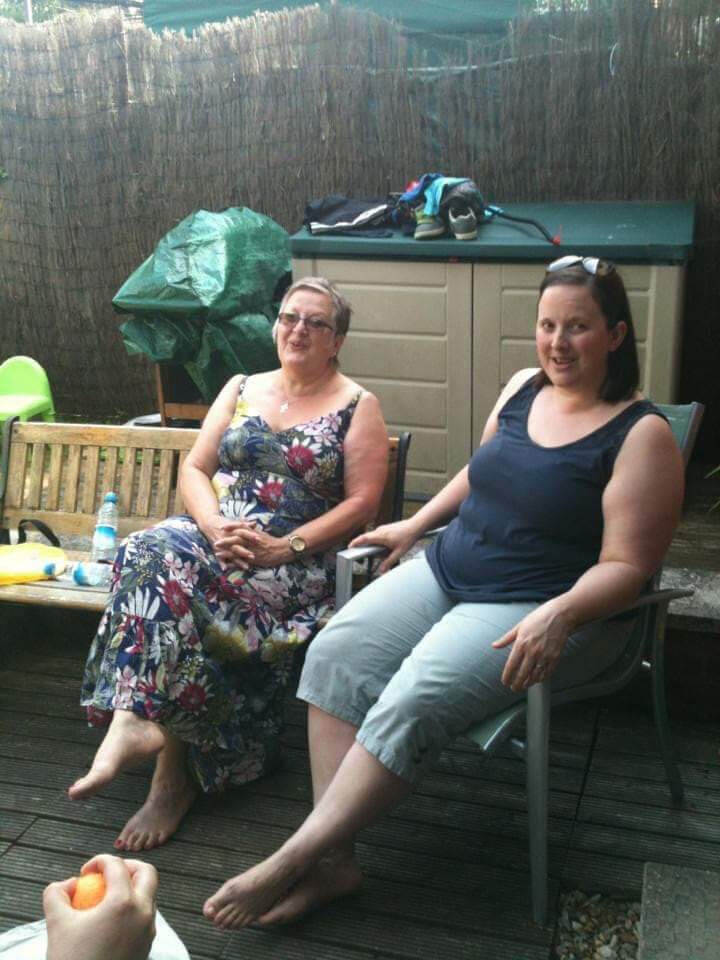 Meet our Mother and Daughter Healthy Mummy Duo who have lost 48lbs
Daughter Stephanie has lost 2 stone 8 lbs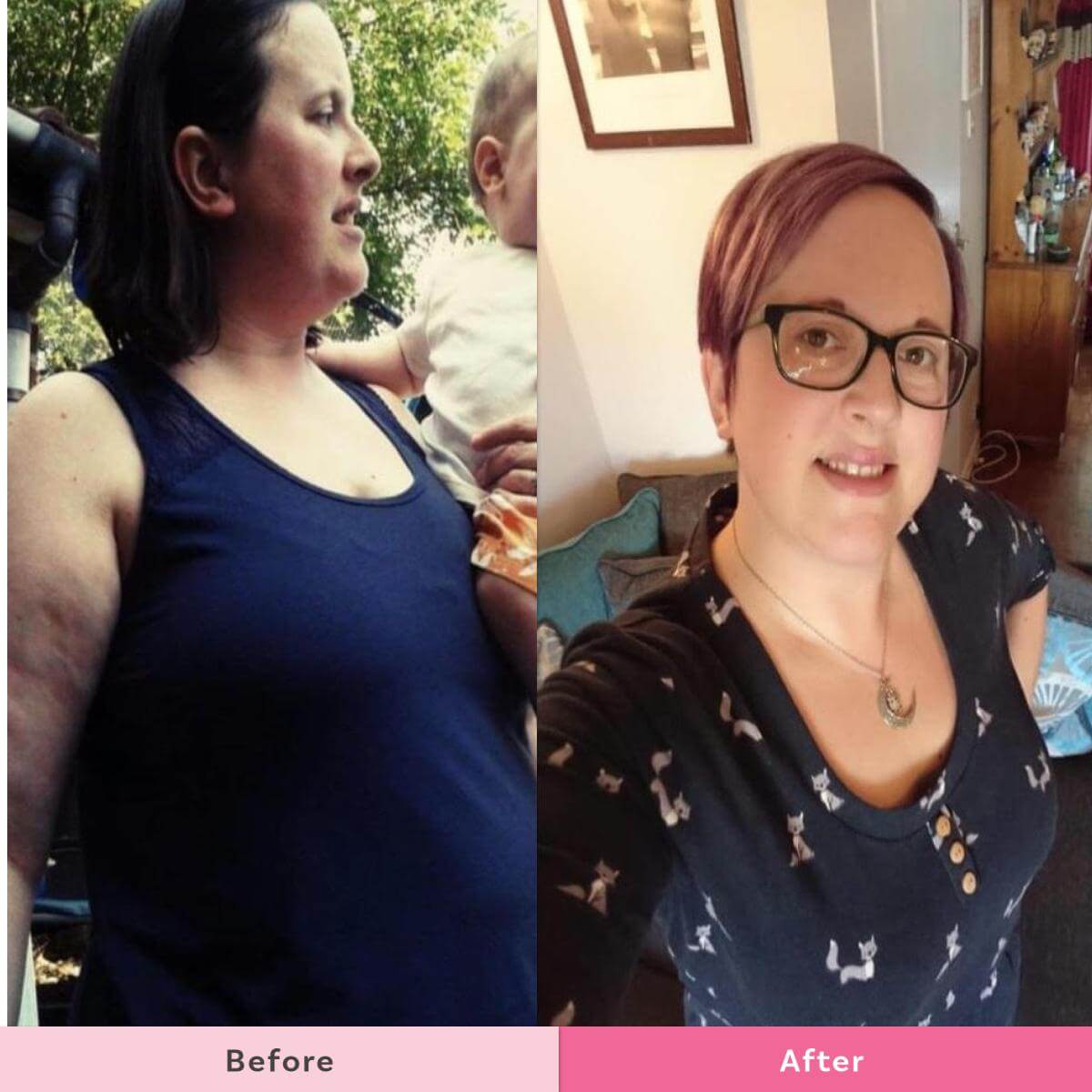 Stephanie, 43, is a mum, stepmum and nanny from Bournemouth. Her husband is a vicar and a 'Healthy Daddy'. They have a 3 and 7-year-old, and also a 16,17 and 21 year old and a 20mth granddaughter.
Steph discovered The Healthy Mummy in March 2019 shortly after her daughter's birthday. In 7 months she lost 2 stone 8lbs, going from a size 20\22 to a size 16.
Steph shares. "I love the 28 Day Weight Loss Challenge as it brings variety into my diet and keeps me focused on the short term goals which along with the support of the best community ever is what I attribute my progress."
"My husband has been doing the challenges with me and has lost 3 stone and more recently my mum has joined and is also loving the Healthy Mummy life."
Read Healthy Daddy VICAR Darren's story here.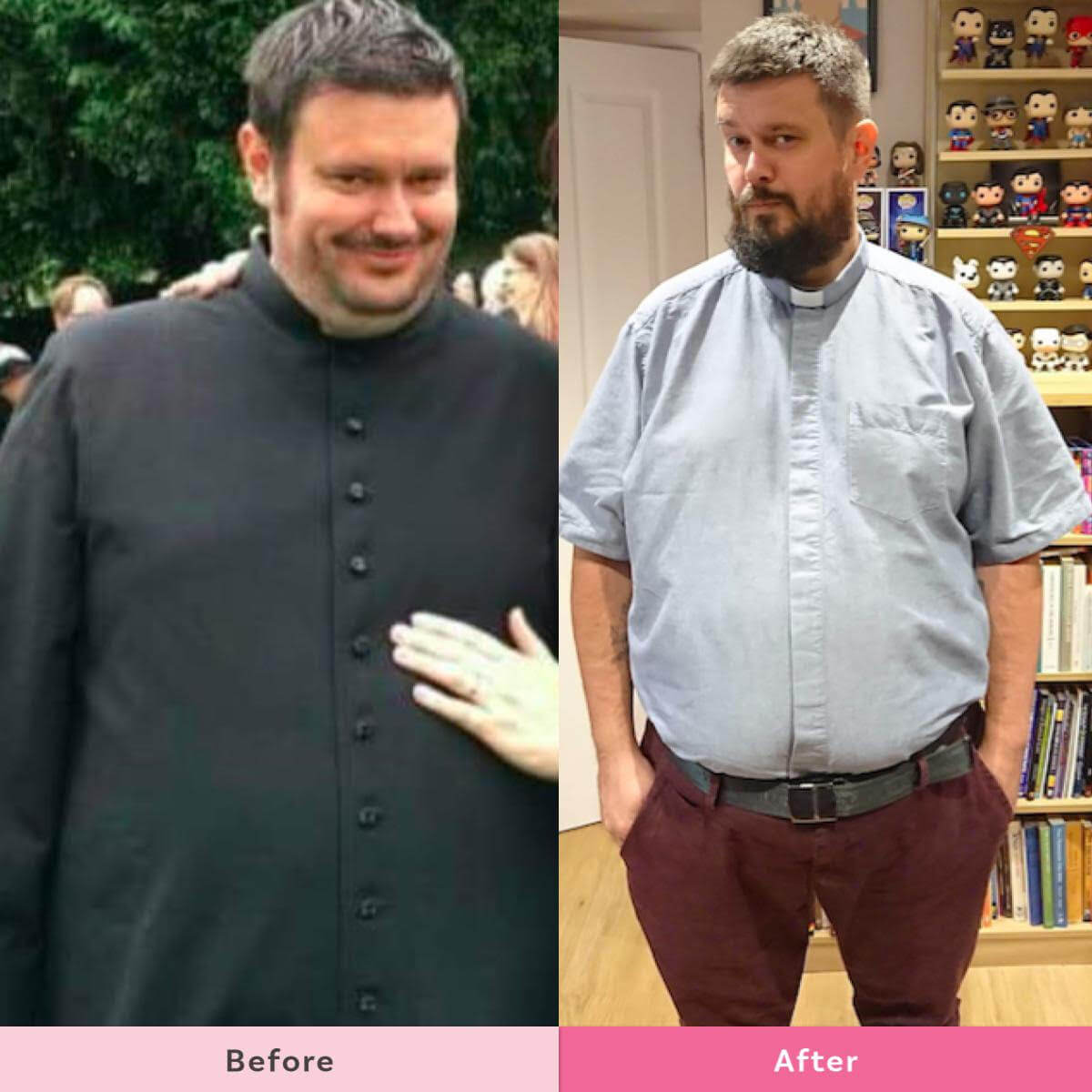 Steph says, "Since changing to the Healthy Mummy lifestyle my knees and back have been pain-free and I've been able to come off my anti-anxiety medication, it has seriously amazed me how the right nutrition and exercise has a real holistic result on your body and mind."
"Healthy Mummy has taught me to love food and to re-learn how to love me."
"I never thought that regular exercise and especially running would be something I'd enjoy but The Healthy Mummy has surprised me once again there.
"I cannot tell you how much we love the Healthy Mummy Smoothies in our house, our life us often very busy so a quick, delicious breakfast or snack that can be made in so many different ways and is full of good nutrition and no fillers plus keeps you full is just frankly amazing."
Steph's favourite Healthy Mummy meals
Find all these recipes and more on the 28 Day Weight Loss Challenge.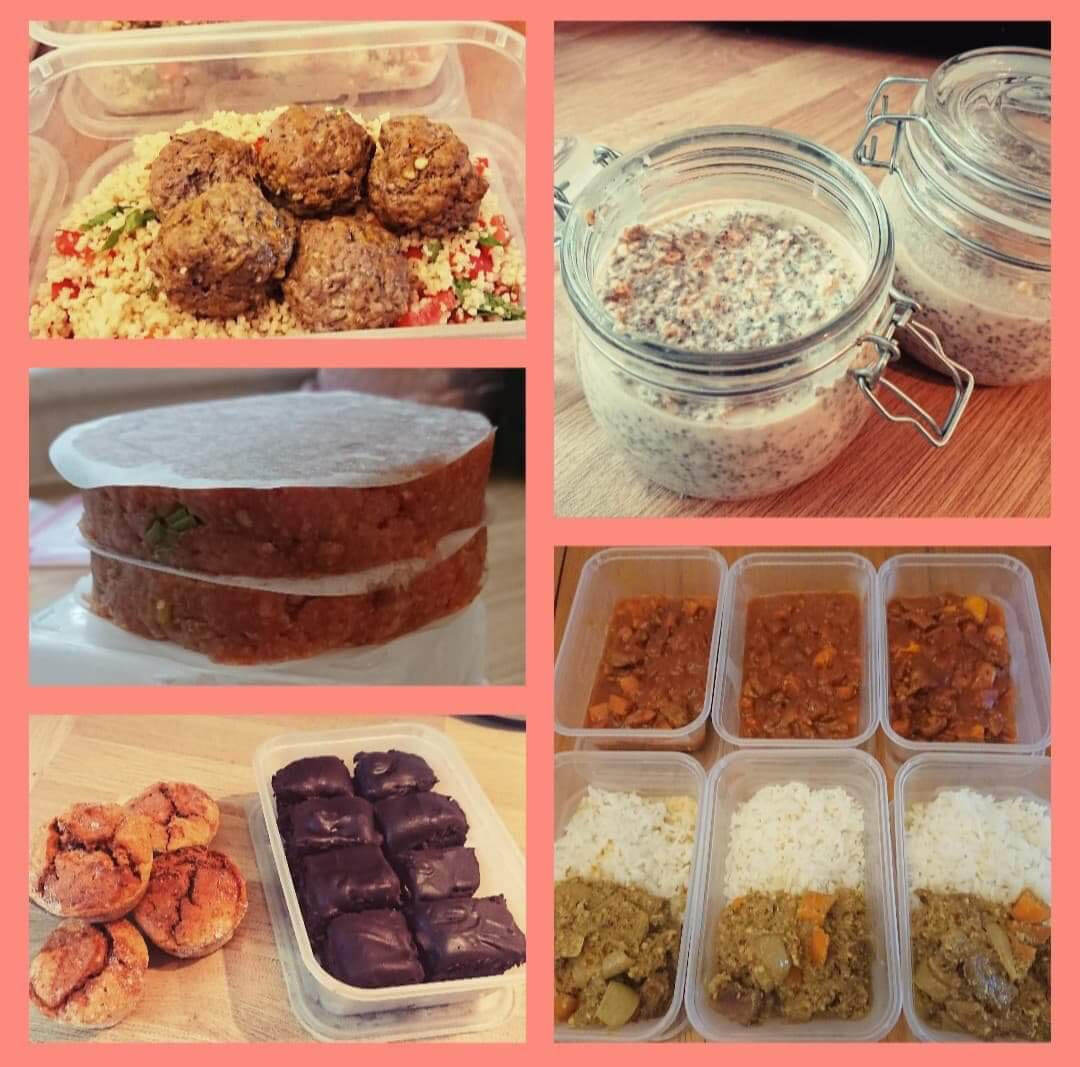 Steph's tips
"For anyone who feels like giving up, I would say take a deep breath, remember why you started, draw a line, stop punishing yourself and move forward one step at a time."
Join the Healthy Mummy Community – Make use of the support from the community especially if you're struggling it helps keep me accountable and motivated
Drink lots of water and green tea – if possible cut out sodas and cut down on caffeine (makes a huge difference to results and energy levels)
One day at a time – Remember you are on a journey and take each day one at a time, make small changes at first (easier to sustain) and take lots of pictures (the scales can lie)
How Stephanie got her mum onto The Healthy Mummy
Stephanie says "Mum just saw the change in me and asked what it was all about I'd been trying to talk her away from another weight loss program for ages and she finally realised I was right.
"She started with the £1 offer I think then convinced dad to fork out for the lifetime, I think he was just relieved not to be spending £260 every year on another program so snapped it up.
"We spur each other on through the community and sometimes she'll ask me privately stuff she's unsure of, we've shared a few recipes we've enjoyed but we do have slightly different tastes apart from when it comes to chocolate of course."
Mum Christine has lost 12lbs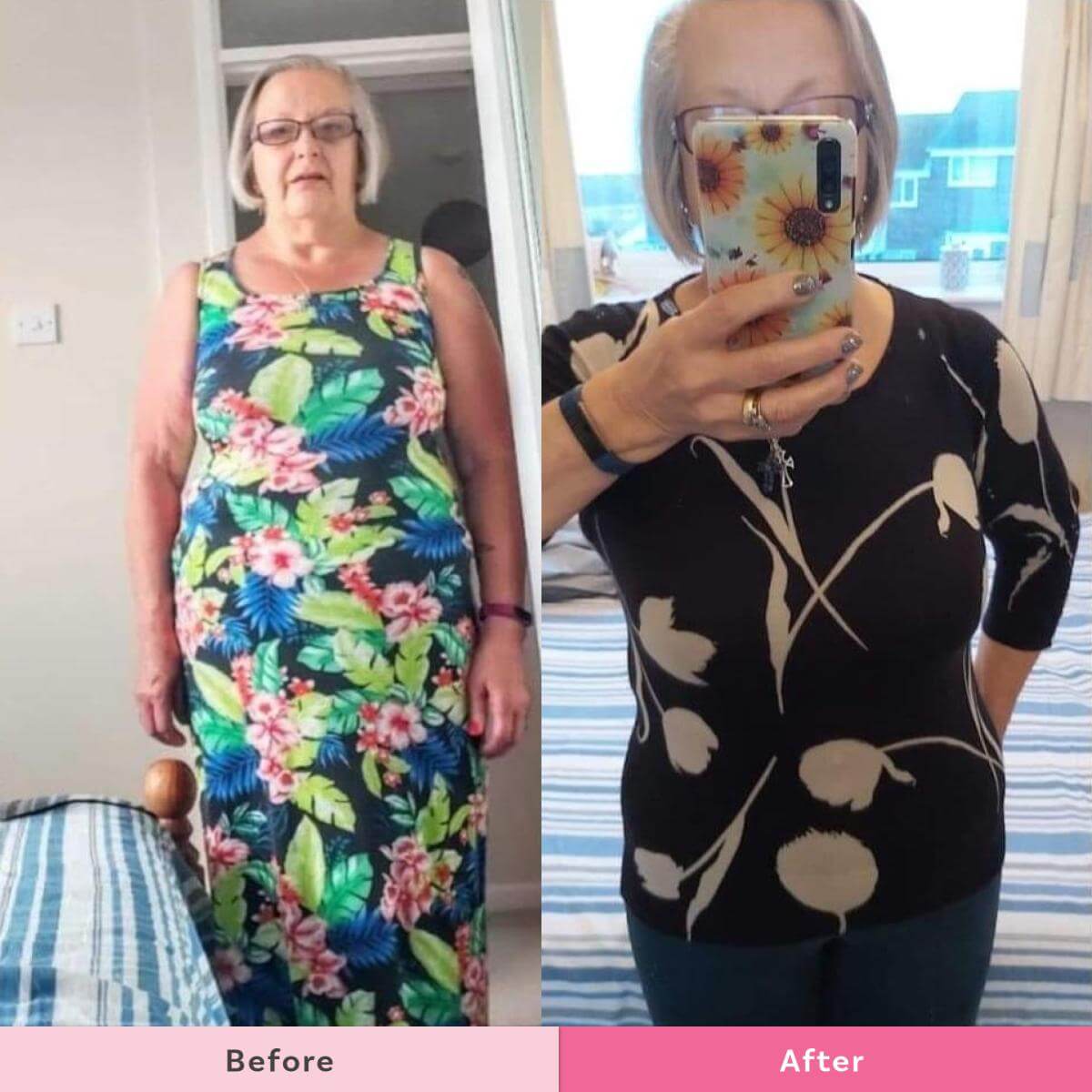 Christine will be 71 in January and has lived in Portland Dorset for the past 19 years.
She is a mum of two adult children, Larissa who is 46 next month and Steph who is 43.
Christine shares, "I originally signed for a £1 back the end of June, but looked and found it all overwhelming so gave up before even starting.
"I then had a chat with Steph and she explained a few things so I took the plunge and purchased the lifetime membership on offer at the beginning of August.
"It took a couple of weeks getting the new ingredients together before I started properly. So I probably really started around the middle of August 2019. I have gone from 13.4 to 12.6 so I have lost 12lbs to date."
Christine's story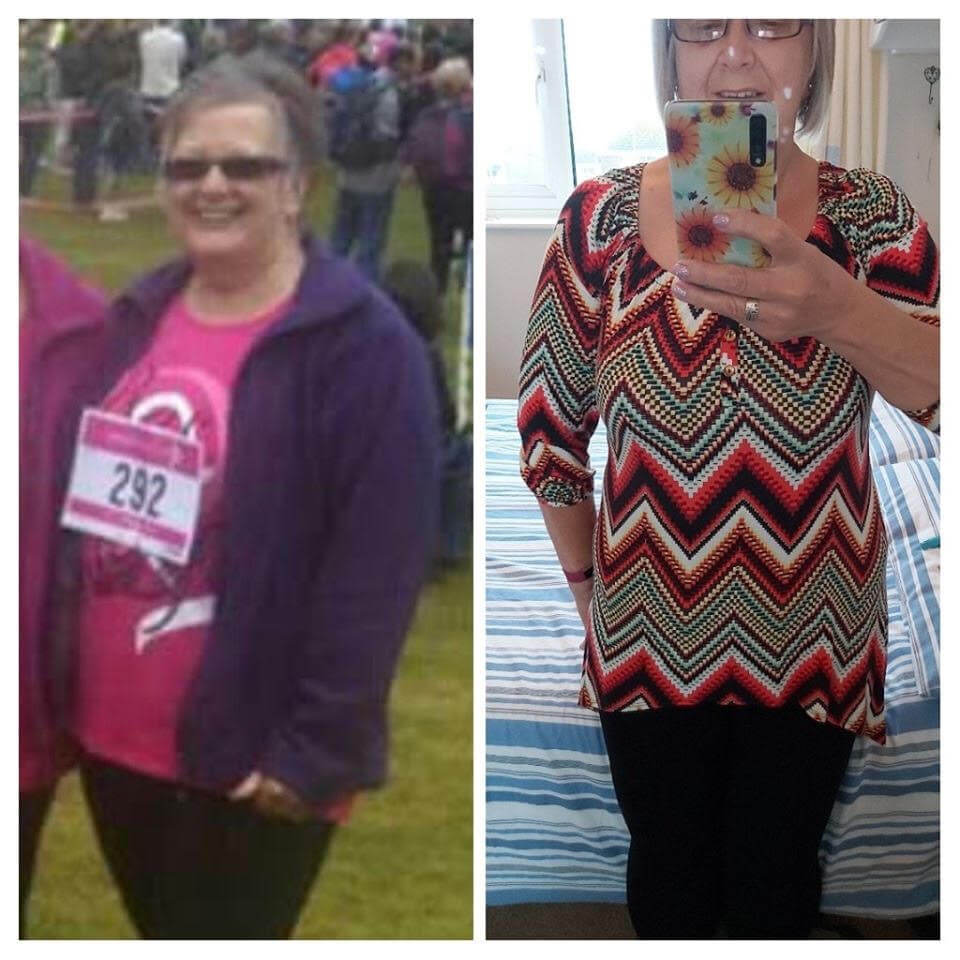 Christine shares with us that the main thing for her is the fact she no longer suffers from as much heartburn.
"I have had a large muffin top since gaining weight and found it pressed up under my bust and caused terrible heartburn." 
"I love the choices and the fact that if I'm halfway through the day and change my mind or circumstances change I can re jig the menu. This often happens with me as I'm a bit of a fly by the seat of my pants gal, to quote Pretty Woman!!!!
"I love the Healthy Mummy Smoothies. Even without a busy life and family, they are very useful if I don't fancy putting lunch together. Love the green ones and fruity ones. Of course, goes without saying chocolate is always good."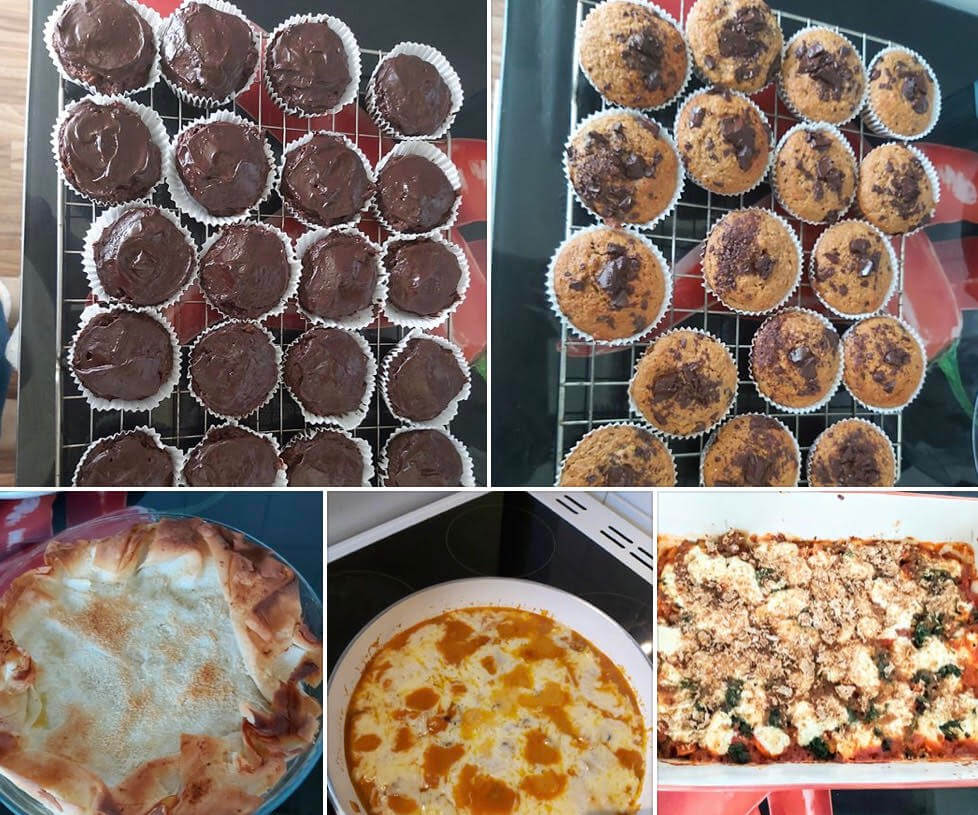 Christine's favourite Healthy Mummy meals
Meat-free bolognese
White chocolate and apricot slice
Chocolate banana cake
All these recipes and many more are available on the 28 Day Weight Loss Challenge. 
Christine's tips
Don't weigh obsessively
Measure and take pictures (which I don't do enough)
Don't beat yourself up if you go off track. We are all human after all.
Talk and ask for help – If you feel like giving up then talk, talk, talk. Ask for help, we all need it. There is always someone to chat to and get you back on track in the Healthy Mummy Community. Never be afraid to ask questions no matter how silly you may think it is because no question is silly.
Christine adds, "The Healthy Mummy community is an invaluable resource even for an old hand like me. I thought I knew a lot about food and cooking but the community has proven an old dog can always learn new tricks."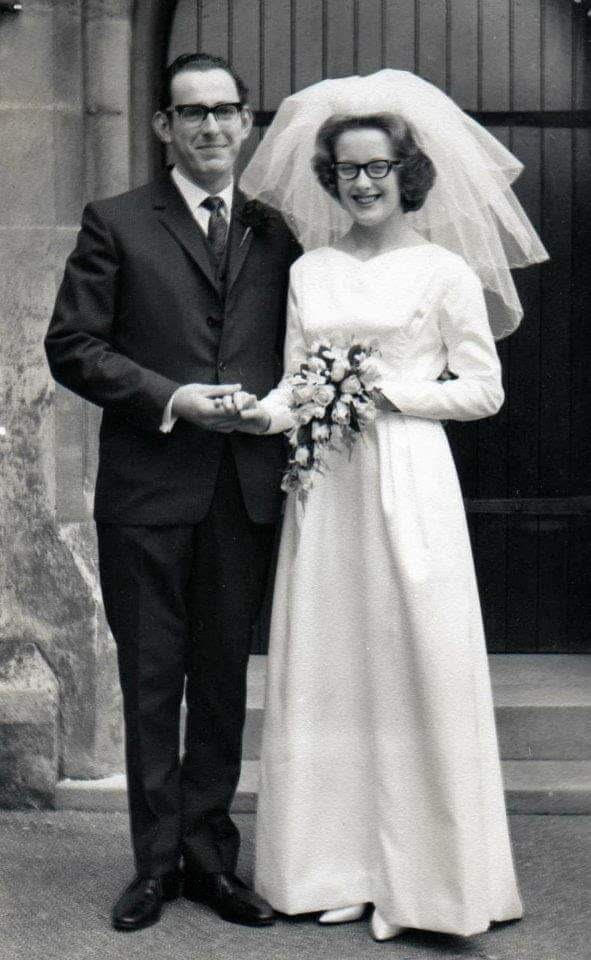 Grab your mum or a friend and join the 28 Day Weight Loss Challenge together.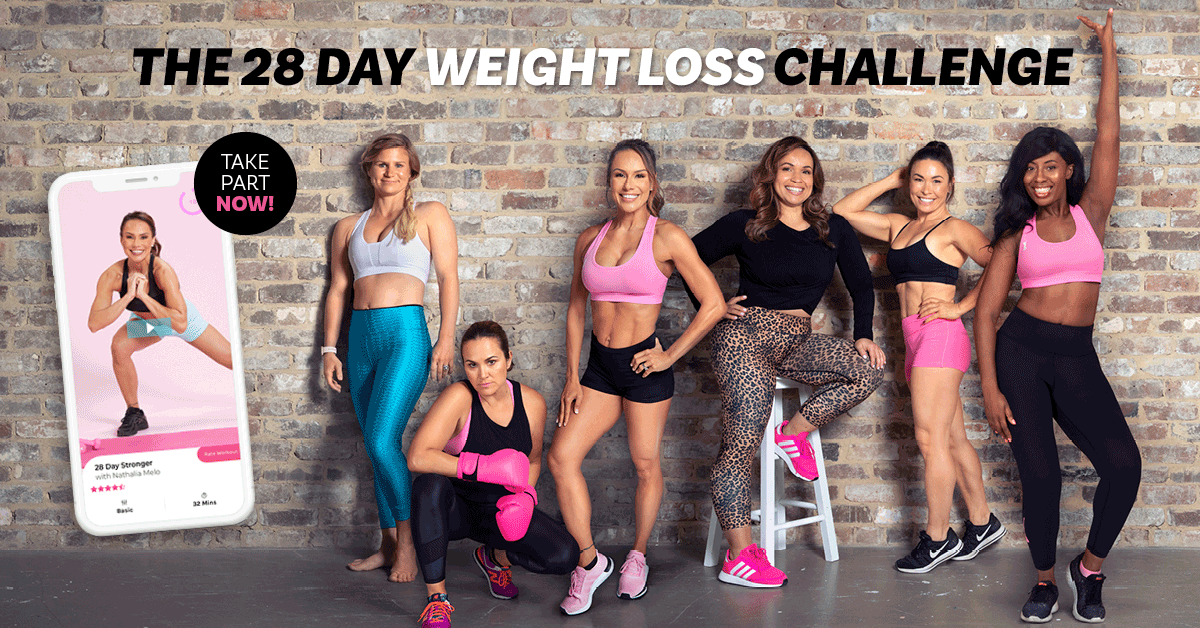 It is like a PT, Coach, Nutritionist & Chef – ALL IN YOUR POCKET – with EASY to follow food & fitness plans
You get unrestricted access to :
● Nutritionist & chef designed weekly meal plans
● Personal Trainer crafted At-home workouts- 28 minutes and under
● Daily Motivation from My Coach
● Personalised Shopping lists to make life easy
● Over 4,000 healthy and delicious recipes at your fingertips
● REAL TIME support from The Healthy Mummy Team and OVER 200,000 other mums