Hangry mums unite! We've all been there. Tired, hungry, over it, and just about to reach for the takeaway menu.
But fear not, help is at hand. Recently we asked some of our 28 Day Weight Loss Challenge member mums to share their go-to recipes for when you are absolutely too tired to cook.
This is what we came up with. Flick through the list and save the recipes that you like the sound of so that you can add them to your meal plan for when you are having one of those days.
37 EASY dinner recipes for when you're too tired to cook
Rice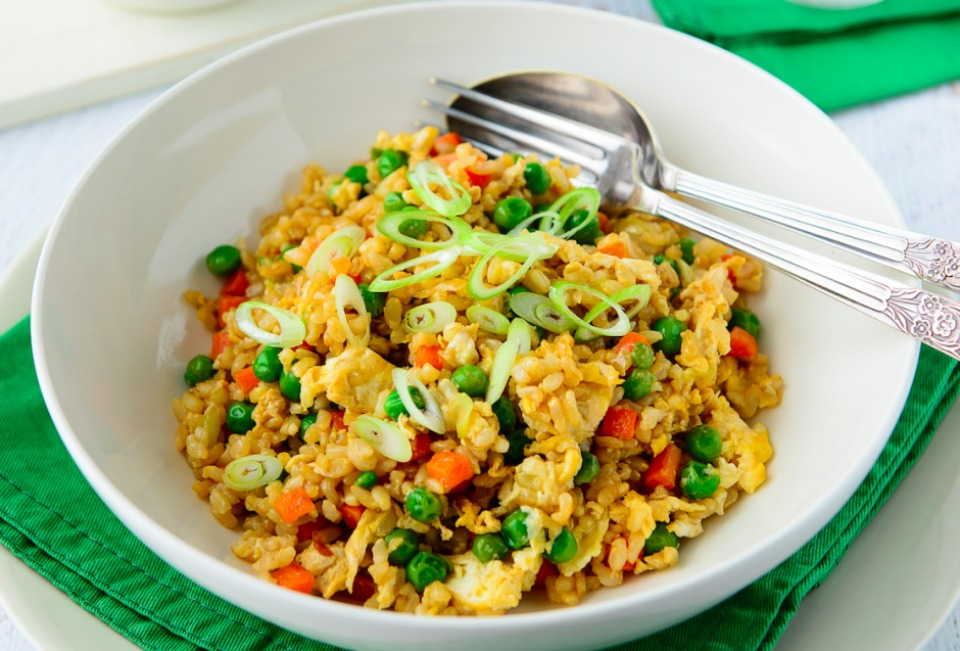 Healthy Mummy Food Editor Lee Price says, "My fall back recipe is the Tamari Fried Rice from the 28 Day Weight Loss Challenge (using defrosted brown rice from the freezer)". You can tailor the recipe to whatever veggies you have on hand.
Belinda Toscano says that the Spanish Rice with Chorizo (from the 28 Day Weight Loss Challenge) is always quick and easy to whip up. Chorizo gives so much flavour for a small amount of effort.
Belinda's husband loves to take the leftovers for lunch the next day (if there are any!).
Naomi Pearl Warr says that this is one of her favourites too. She uses microwave rice to speed it up.