Six of our UK Healthy Mummy's share their top meal prep and time-saving tips to help you succeed on the 28 Day Weight Loss Challenge.
UK Healthy Mummy's share their top 10 meal prep and time-saving tips
This is exactly why we make sure that our 28 Day Weight Loss Challenge recipes are budget-friendly and suitable for your whole family.
These mums have meal prepped, eaten on a budget AND lost weight, and you can too! Read on to find out how…
Some of their top tips include
1. Plan Ahead
2. Buy in bulk
3. Freeze extra meals
4. Involve the kids
5. Don't fall for BOGO offers (Buy one get one free)
6. Shop at Aldi for cheaper buys
Tracey's tips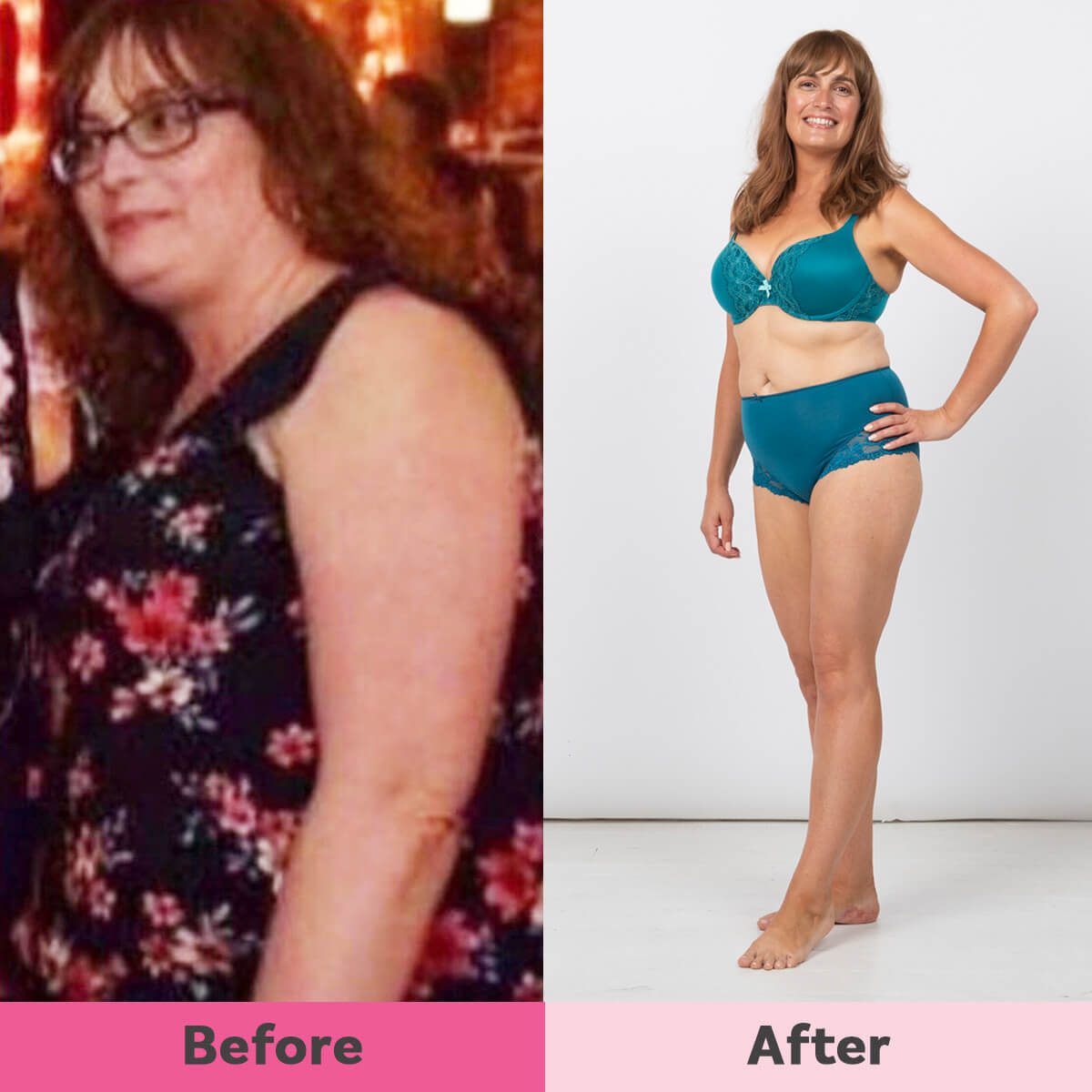 Tracey, 42, a busy mum of two, from Dorset, has lost 3.5 stone following the Healthy Mummy 28 Day Weight Loss Challenge and tells us she has gone from a size 18 to a size 10.
Tracey says "I started my weight loss journey in April 2018. September 2019 is my one year anniversary with the Healthy Mummy 28 Day Weight Loss program, which has helped me lose 3 stones 7lbs and be at my target weight.
"I love my new health fitness, and more importantly I love how my kids are developing new healthy habits. They love drinking water now, walk everywhere and are loving the recipes from the 28 Day Weight Loss Challenge app."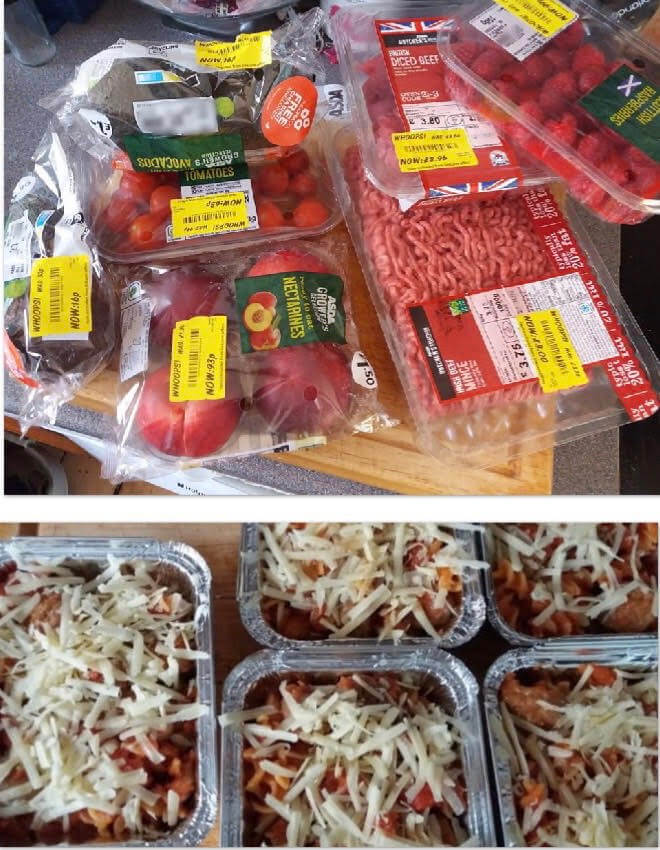 Itemise your cupboards, fridge & freezer.
Choose your recipes and only buy the food items on your list.
Only shop for the items you need.
Don't buy BOGO's if you don't need to.
Buying your staple items in bulk can work out a lot cheaper in the long run.
Organise your kitchen to minimise clean up effort, and to maximise your food prep area.
Try to wash up as you go.
Aim for prepping 3 snacks a week with big enough serving counts, if not … double the amount made.
Choose main meals that can be made at least 3 ways during the week to save money..ie mince = Bolognese, Tacos, Meatloaf. Chicken = Enchiladas, schnitzels, Chicken and veg pie.
Enjoy your hard efforts, and hopefully, the family will too!
Fiona's tips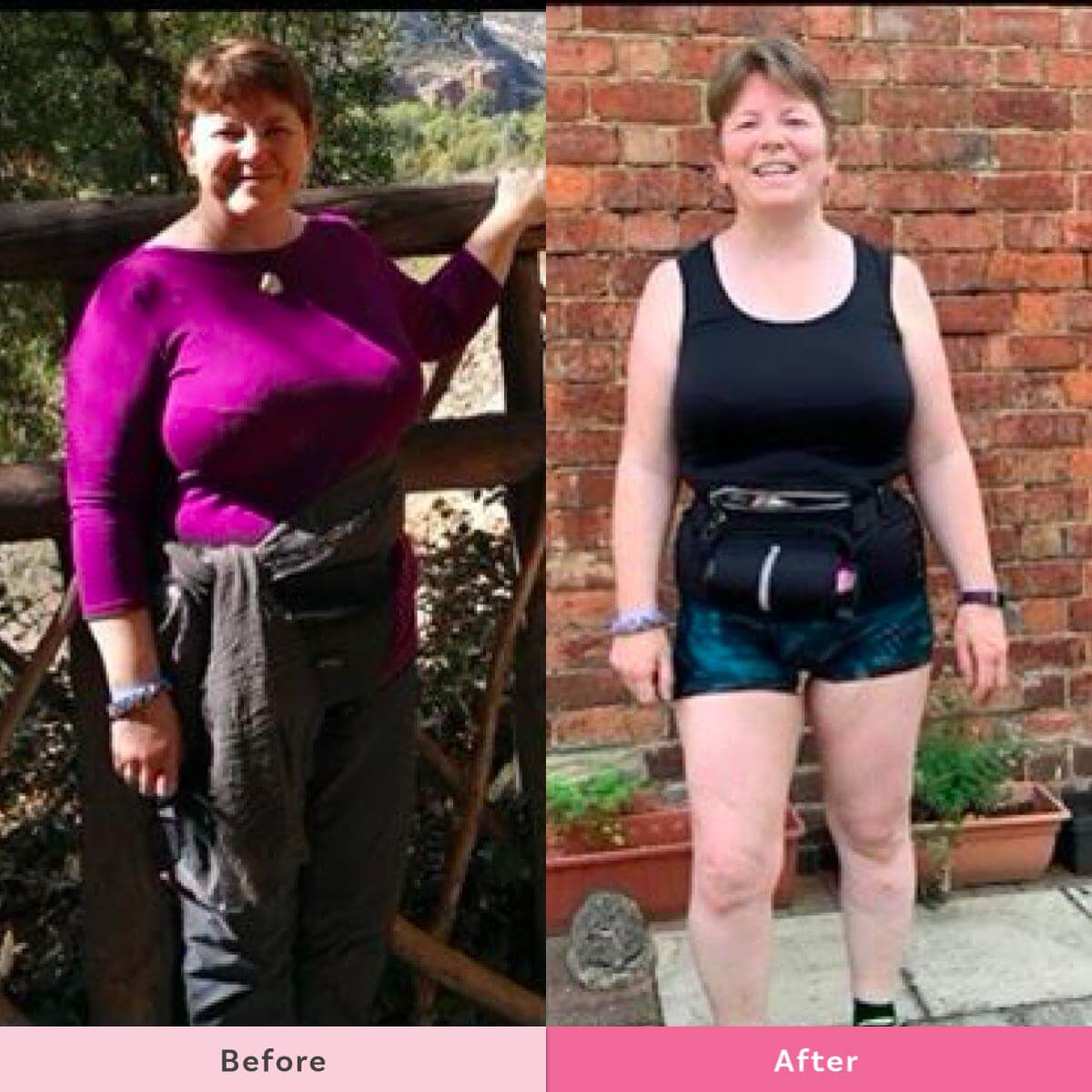 Fiona, 50, (and getting younger!) is a mum of 3 from Northamptonshire. Fiona started the Healthy Mummy 28 Day Weight Loss Challenge just before Christmas in 2018, and has lost 1 stone 11lb and is halfway to her goal weight.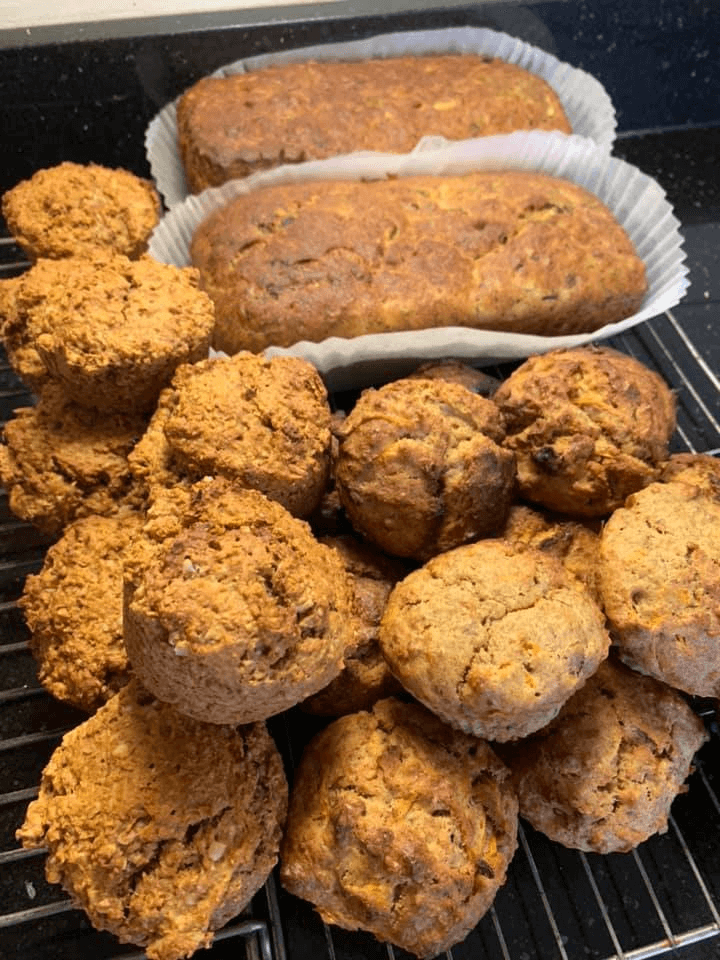 Involve the children, mine didn't realise how much food cost, so they now have a much better idea and less likely to ask for expensive items.
Use what you have – plan and replan to use it all up.
Buy bulk and make 2-3 meals at a time with mince or chicken etc.
Bulk buy on staples like coconut sugar (I get the enormous bags from amazon that last ages)
Freeze snacks, they are less tempting then if not in the fridge or pantry.
Use the 28 Day Weight Loss Challenge app, the recipe finder is great. I have tried a lot of things from there to use up ingredients on hand.
Get kids helping with prep, they'll moan less if they've been involved.
Freeze extras like bananas for smoothies, any reductions in the shop I'm on them!
Swap out meals you don't have ingredients for or are unlikely to use.
Count your calories and don't cheat! There are great features/tools to find what you're eating and add it in. I'm often surprised at how many calories in things and have been totally re-educated about them.
Amanda's tips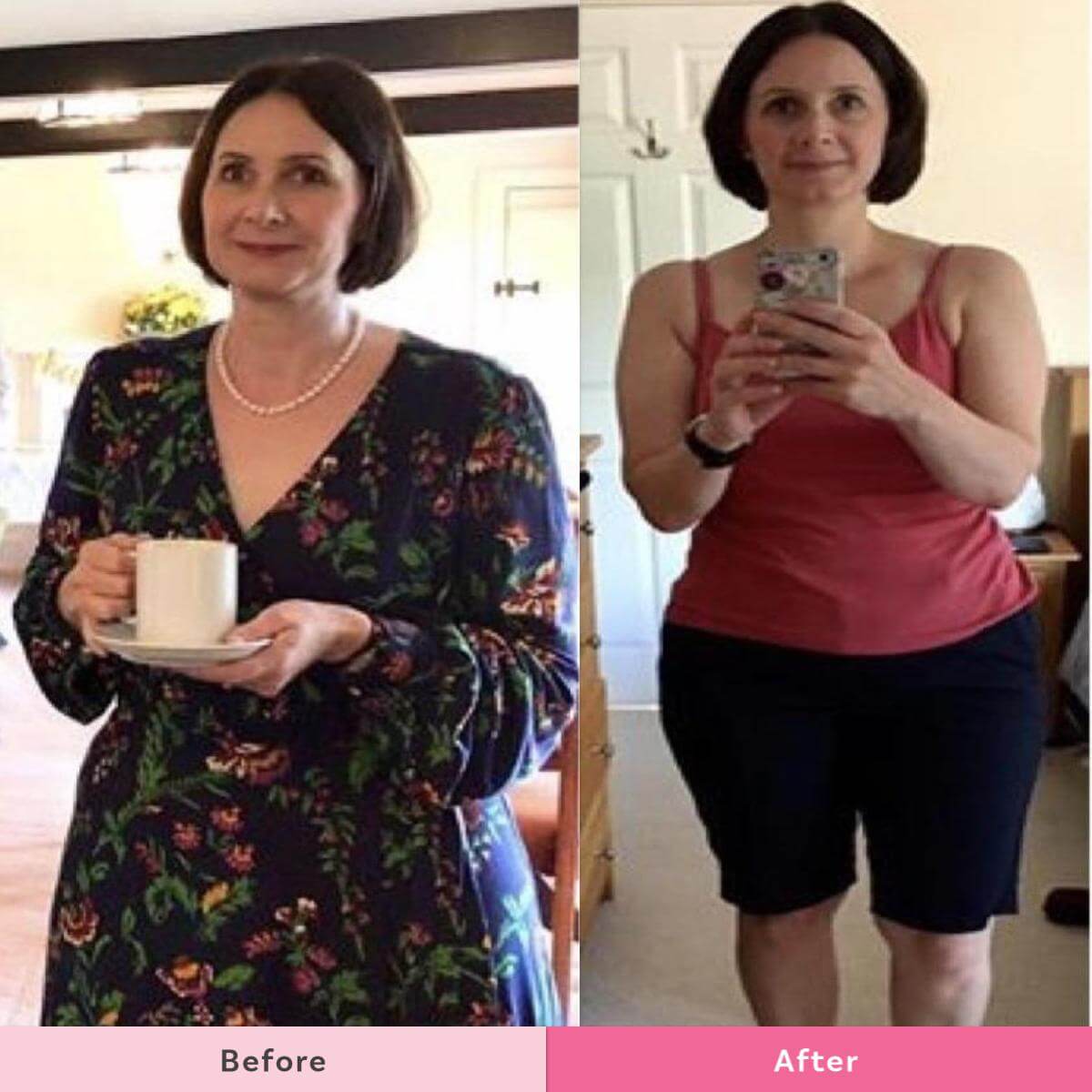 Amanda, 45, from Oxfordshire is a busy mum of 2. Amanda joined the Healthy Mummy 28 Day Weight Loss Challenge in June, and only dabbled a little for the first 6 weeks before going all out in August.
Amanda says, "Since starting the Healthy Mummy I've lost 10 lbs my skin is clearer, and I feel so much more energetic. The whole family is benefitting – hubby feels lots better too!
"We experiment with the different recipes – I'm a vegetarian so I usually use the veggie recipes but sometimes I go for a mince recipe and swap the beef etc. for Quorn, I feel so much better about feeding my family healthy meals cooked from scratch."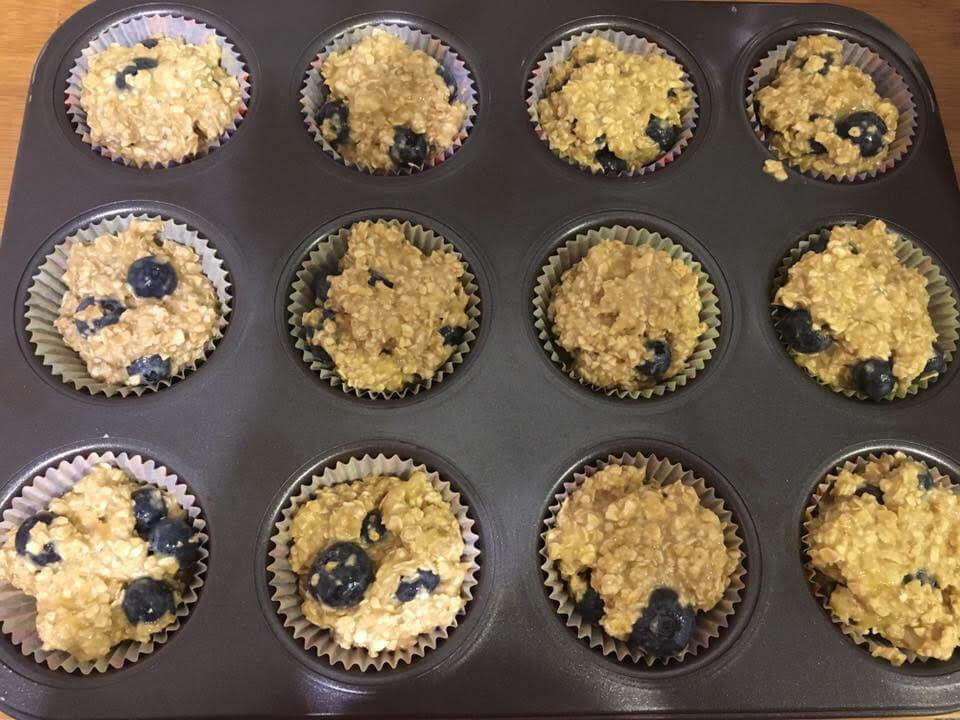 Make it easy – if a mammoth 'cook-off' terrifies you then just make double portions of dinners on nights when you feel you have time – if you don't want to eat the same meal again that week, freeze the extra portions.
Freeze your extra meals in single portions – this means you can be flexible about when you use them e.g. perhaps hubby is out one night and it's only you & the kids who need dinner (or vice versa of course! ).
When it gets towards the end of the month or any other time that money is particularly tight, really go through your freezer to see what you can use so you don't have to buy so much.
Any fresh herbs or onions that you've bought and don't use – chop them & freeze them. Pop herbs into little plastic tubs or freezer bags – it's really easy to grab a teaspoon full to go straight in whatever's cooking. The onions cook really well from frozen too.
This is not really my tip at all but it's a brilliant one that I picked up in the Healthy Mummy Facebook group 'bottom of the fridge soup'! When some of your veggies are about to go off, chop them and make into random soup flavours, adding stock, herbs, spices, garlic etc to your taste. You don't have to eat them straight away, you can always freeze the soup for another day.
Use frozen fruit in smoothies instead of fresh – you can use it whenever you like, it's often cheaper, and it doubles up as ice in the smoothie!
BOGO's on fresh fruit & veg aren't usually a good idea, well, not in my house anyway as some of it usually goes off before we use it. But BOGO's etc on store cupboard items etc can be useful – I stocked up on green tea with mint the other day as it's not going off any time soon.
That said, money-off offers for the amount you would usually buy are much better for your budget than any multi-buy deals.
Buy dry goods like nuts, seeds and dried berries that you know you use a lot in bigger, better value packs from places like Holland & Barrett or Nature's Best rather than teeny tiny packs from supermarkets.
Apparently shopping at Aldi is also brilliant for your budget, but I haven't managed this yet!
Nicki's tips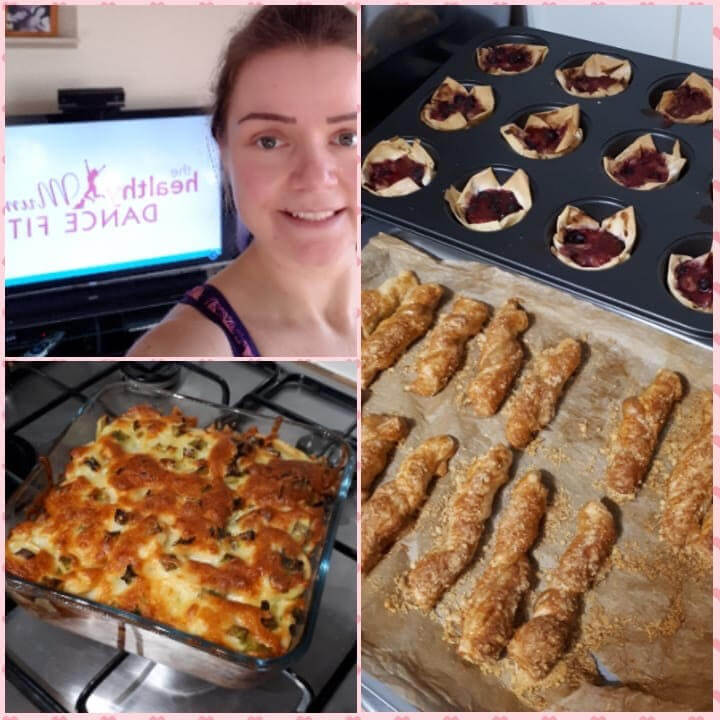 Nicki, 34, is a mum of 2 from Cambridgeshire. She joined the Healthy Mummy 28 Day Weight Loss Challenge in June last year and has lost over 1.5 stone so far.
Nicki says, "I feel happier, healthier and more confident. It really is a lifestyle change. And even though sometimes we go on holidays or dine out, the Healthy Mummy has taught me how to make healthy choices. I have also learned that it is ok to eat off plan every now and then and then carry on."
Shop at Aldi and Lidl if you can, it's so much cheaper than the big supermarkets.
Plan meals with similar ingredients so you don't buy too much because it's only needed for one recipe.
There are four people in our family but I always cook for 6 and freeze 2 portions so have got a lovely stash for days where I haven't got time to cook.
Meal prep several meals/snacks at once and use the oven for everything at the same time rather than having to turn off and then on again later for another meal/snack.
Any veggies I don't use up I chop and freeze ready for another meal another day.
I buy frozen fruit in bulk and use them in smoothies.
 Check what's left in your fridge and cupboards before preparing your meal plan and use up anything you have got left rather than adding recipes that require all new ingredients.
Keep the meal plan simple and repeat some meals a couple of times during the week (ie. use leftovers as lunch, have wraps a few times you can always change the fillings, etc.).
Pick up the leaflets and look at the offers and plan your meals around the meats on offer.
I always use frozen chicken as it's so much cheaper and just defrost what is needed for the meal I'm making.
Missy's tips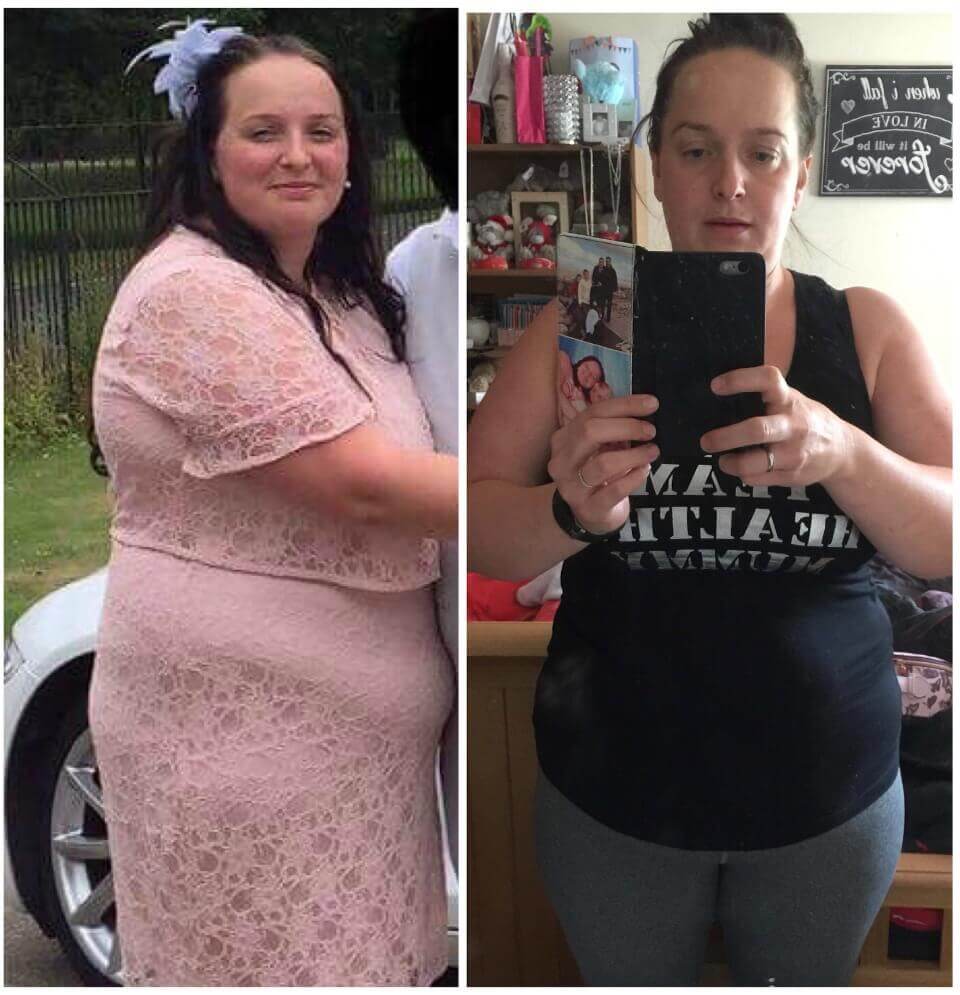 Missy is a mum of 3 and has lost over 1 stone since July on the Healthy Mummy 28 Day Weight Loss Challenge.
Missy shares, "As a lifetime member of Healthy Mummy the benefits have been endless for not only me but also for my family.
"When you have such diversity between each child, allergies, autism, picky food eaters, it used to be a very rare occasion we would eat together but then along came the Healthy Mummy and now we eat the same meals nearly every night."
Missy says "I'm 1 stone down since July and I'm starting to see and feel the changes in my body, appearance, confidence and my whole approach to food.
"I want to thank The Healthy Mummy for giving me the tools to become a healthy strong role model for my children. This change is for all of us!"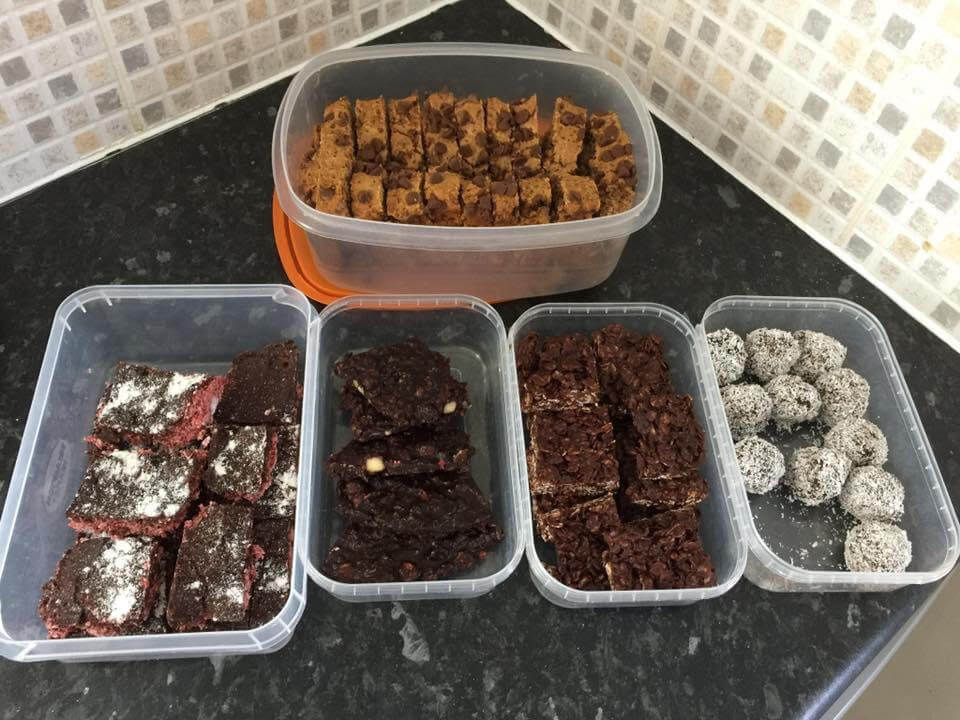 Work your meals around food you have in the cupboard/fridge/freezer.
Make your meat dish at least twice in the week, if you're having One-pot spaghetti at the beginning of the week have Tacos on Friday using the same ingredients.
Make more portions and freeze them so you have a stash for when you don't have time or don't feel like cooking.
When planning your meals look at things with simpler ingredients.
Do your prepping all in one day and get the mess out of the way.
Prep your snacks and meals when you're not hungry so you not picking
Keep a list of what food you have prepped in your freezer so you don't have to keep taking everything out to see.
Any veg/fruit you're not using cut and freeze so there's no wastage.
I always make extra from previous night meals for me to have for lunch the next day, saves so much time.
Buying your ingredients in bulk can really save a lot of money.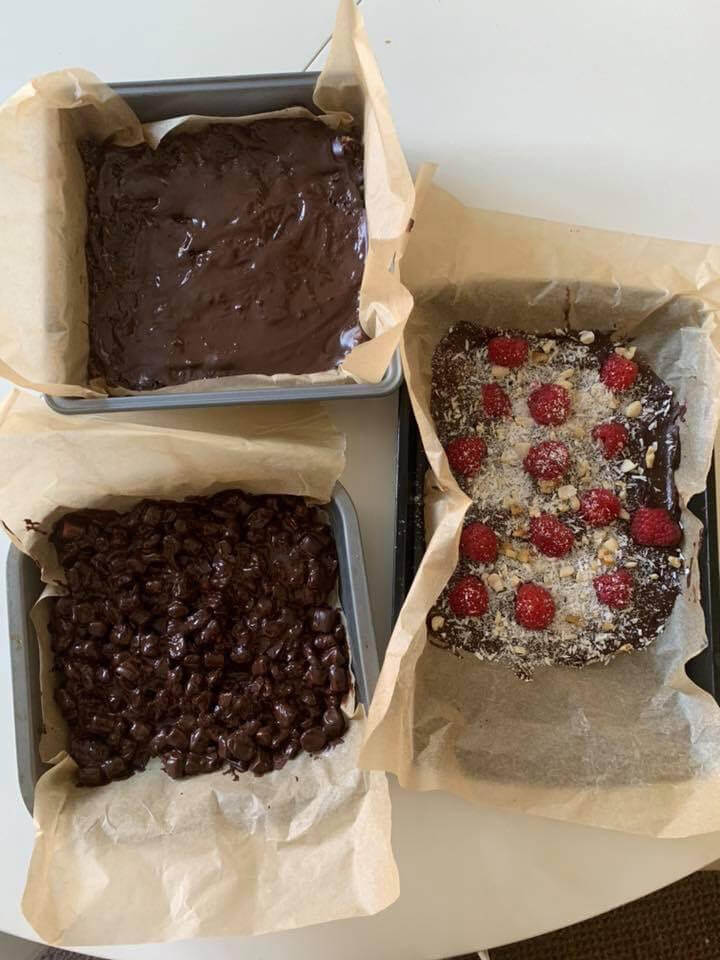 Nicole's tips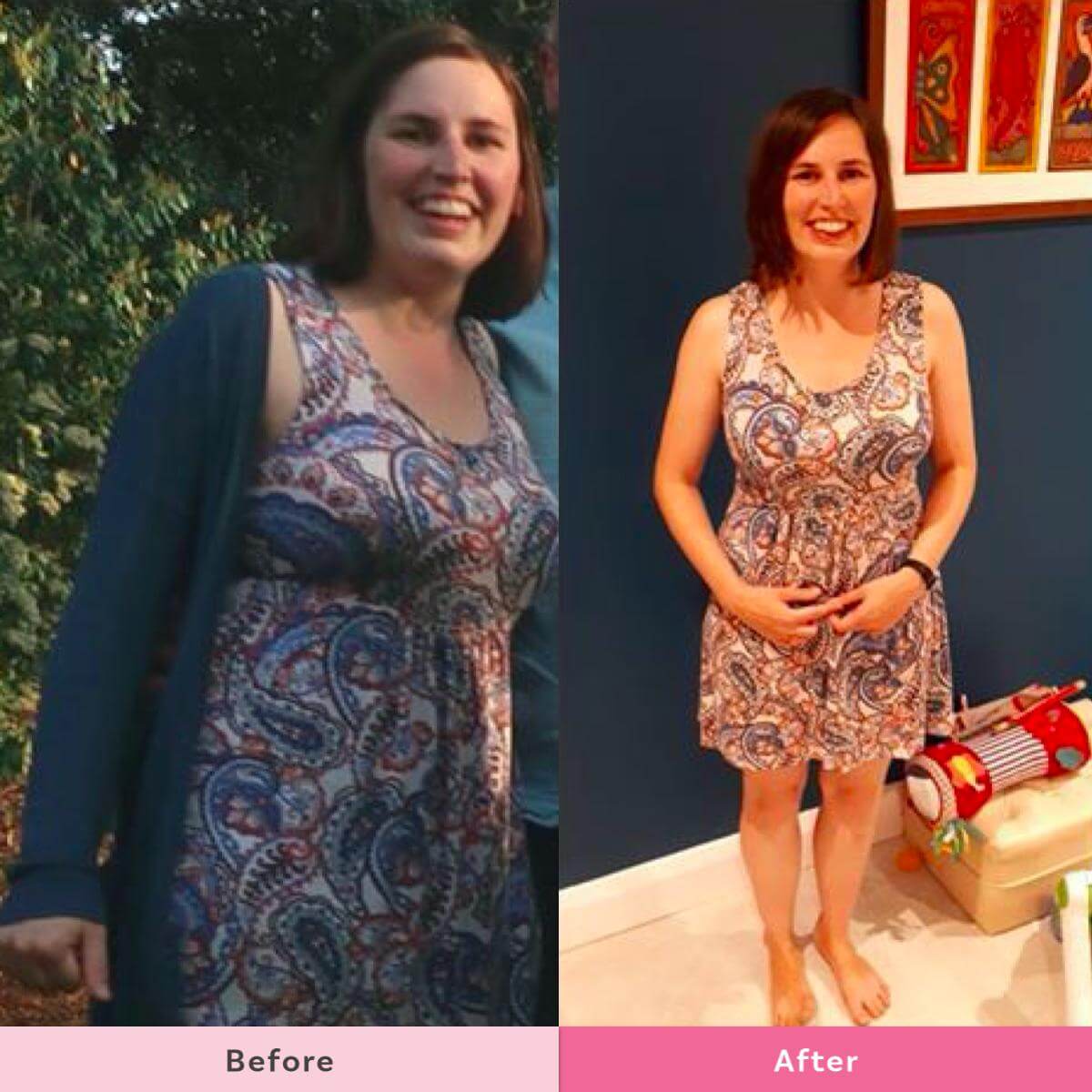 Nicole, 31, is a mum of 2 from Bournemouth. She joined the Healthy Mummy 28 Day Weight Loss Challenge in June and in just 3 months has lost an amazing 21lbs.
Nicole says, "Other than weight loss I have seen many other health benefits! Before Healthy Mummy I was really tired, getting dizzy spells and did not exercise apart from the occasional walk. Since joining the Healthy Mummy 28 Day Weight Loss Challenge and also using Healthy Mummy Smoothies for breakfast regularly, I have so much more energy and don't have any dizzy spells!"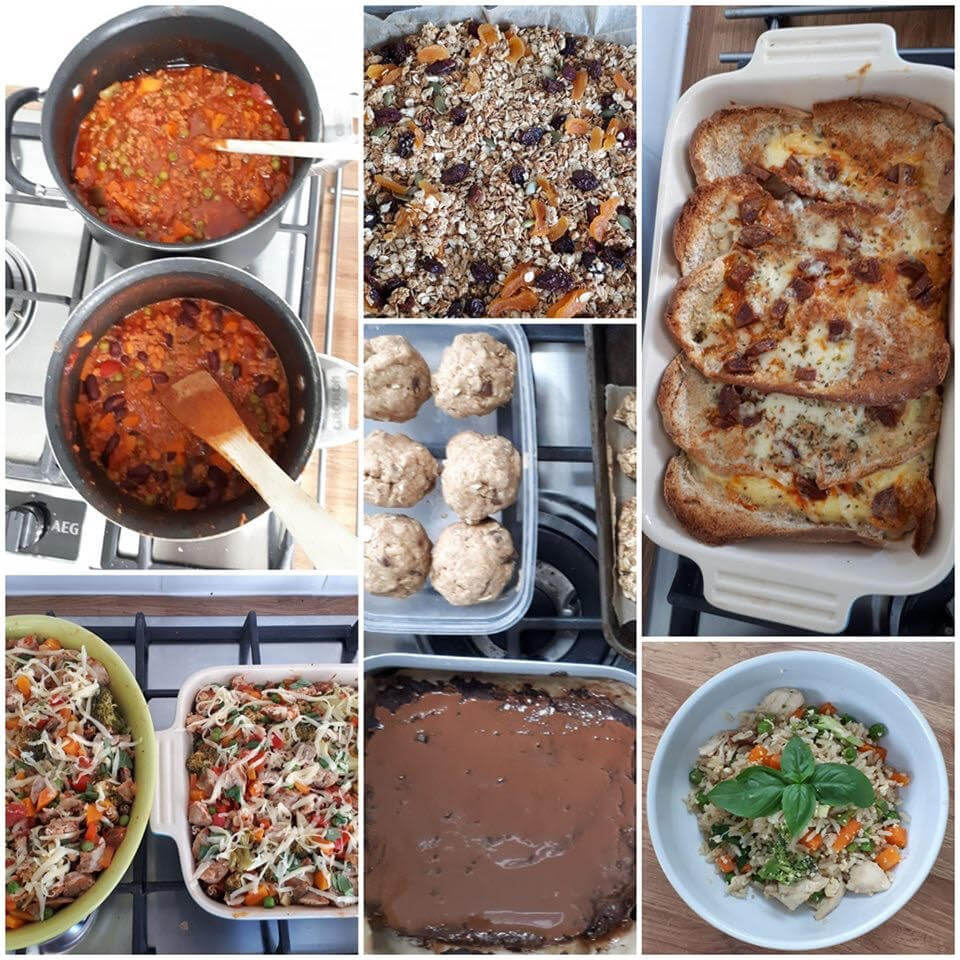 To save money bulk buy one type of meat and use it to make different meals that week
To save time cook the same meat and base sauce then split and add separate ingredients eg Beef nacho mix and Stovetop lasagne
Shop in Aldi
Buy wholemeal flour in bulk online
To save time cook more than needed and freeze the extras
Save money by using up things like broccoli stalk to make soup
To save yourself from binging on the wrong things prepare Healthy Mummy snacks in advance
Have a Healthy Mummy snack draw in the freezer
Use the 28 Day Weight Loss Challenge app to type in leftover ingredients. You can always find something to make!
Enjoy at least one Mug cake a week… they are super yummy!
Read more meal prep tips: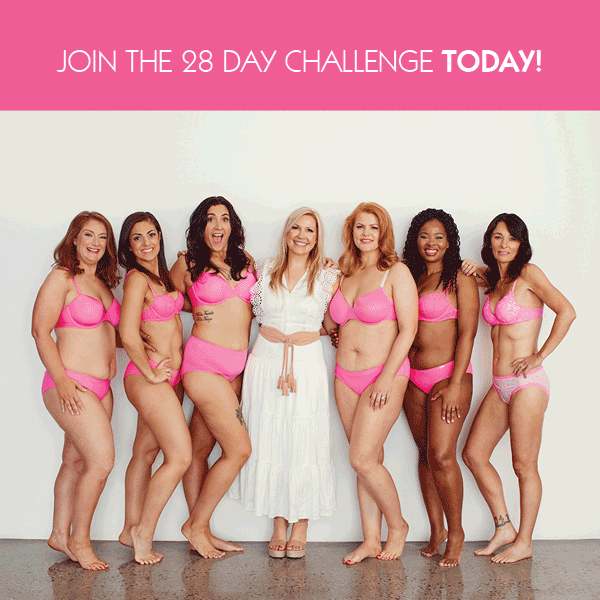 Join the only program made for Busy Mums
You get unrestricted access to :
● Over 350 AT HOME WORKOUTS
● Nutritionist designed weekly meal plans
● Personal Trainer crafted at-home workouts
● Daily Motivation from My Coach
● Personalised Shopping lists to make life easy
● Over 4,000 healthy and delicious recipes at your fingertips